Local and National Union News
TeamsHERS on the job!
Oct. 16, 2018 | Listen to the latest episode of the Teamster Nation Podcast and hear how Teamster women are using union power to earn more, learn more and lead more on the job. Plus rocker Joan Jett tells women to stand up for themselves, even if it gives them a "Bad Reputation." Listen here.
Teamsters are jumping into the immigration fight to support workers who could lose TPS status
Oct. 4, 2018 | In a rare move, six big rigs driven by members of the Teamsters union pulled up in front of an immigration detention center in downtown Los Angeles on Wednesday as dozens of people were protesting the Trump administration's decision to end a program that temporarily granted legal status to thousands of immigrants. The trucks' presence symbolized what has become a rare and surprising alliance between a US labor organization and advocates for immigrants who may soon face deportation orders. "We're a little late and we were never at the front, but when the dynamics of our people changed we had to change with it," Ron Herrera, vice president of the Western Region for the International Brotherhood of Teamsters told BuzzFeed News. … BuzzFeed Related: Judge halts plan to end protections for some immigrants, citing Trump's racism Daily Intelligencer
Older news stories can be found at Local News
| | | |
| --- | --- | --- |
| | | |
| | | |
| | | |
October 16, 2018 |

SOLIDARITY

| […] Many people may have grown up in non-union households and do not know what it is like to strike or to have a family member be on strike. I believe that most people are well meaning and want to do the right thing, but they may need some help with ideas. Inspired by the Marriott hotel workers who are on strike, I began to tweet information about their strike on twitter to show support. I created this list of ways people can support workers on the picket line and one thing not to do. It is by no means an exhaustive list and it isn't anything that any organizer would not know, but I think pulling them together in one place helps folks to be a good ally… Law at The Margins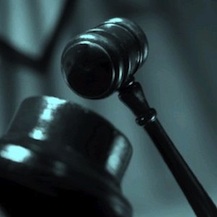 October 11, 2018
|

MISCLASSIFICATION

|
While the nation was focused on Brett Kavanaugh's contentious confirmation process, the Supreme Court began hearing arguments in New Prime Inc. v. Oliveira, a major labor case that could impact thousands of workers throughout the country. The Court will determine whether workers in the hyper-exploitive trucking industry can sue their bosses for breaking the law… New Prime (Prime) is a transportation outfit that runs an interstate trucking company. Dominic Oliveira claims that he participated in Prime's apprenticeship program and was told by the company that he'd make more money as an independent contractor than he would as an actual employee…
Working In These Times
October 10, 2018 |

WAGES

| …in Amazon warehouses across the country, many longtime workers are fuming that — based on the information they have received so far — they may end up making thousands of dollars less a year. Near Minneapolis, Katy Iber, who handles returned products at an Amazon warehouse, works the night shift. Her region has a tight local labor market, so she already makes more than $15 an hour. In an "all hands" meeting at the start of her shift on Thursday — her first day at work after the pay raise was announced — she learned Amazon was raising her base pay by $1 an hour. But it was also ending monthly attendance and productivity bonuses, known as the Variable Compensation Plan, or V.C.P. And she would no longer be granted valuable Amazon shares. The trade-off meant she'd be losing money, she said … New York Times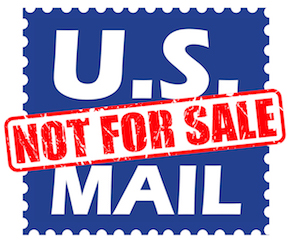 Oct. 9, 2018

| PUBLIC SECTOR UNIONS |

If GOP President Donald Trump and his Wall Street backers convince Congress to privatize the U.S. Postal Service, youthful postal clerk Arrion Brown of D.C., a Postal Workers activist, says he may get laid off and have to find another job to support his two young children. If Trump's plan seeks to cut costs, retired Postal Worker Grace Jenkins says, "they'll want to stop us coming to your house every day" to deliver the mail. As a result, the postal unions – NALC, APWU, the Mail Handlers/Laborers and the Rural Letter Carriers – would wind up fighting for members' jobs, says Rhine. And retirees' pensions, too, adds Jenkins, of APWU Local 0140 in Southern Maryland. And several other people said their unions would be the first target of the privatizers… Peoples World
Oct. 8, 2018 |

HISTORY

| Love him or hate him, there's no denying Christopher Columbus was a significant figure in world history. His reputation may have taken a beating in recent years, but federal workers (and some private sector employees) still get a paid day off work in his honor. Which makes this the perfect opportunity to revisit the famous explorer's life and legacy… Test your knowledge about Columbus here.