Local and National Union News
Coronavirus Update: Resources to help everyone
Mar. 27, 2020 | Listen to the latest Teamster Nation Podcast dealing with the coronavirus epidemic; get the latest health, safety, and legislative news. Plus get updates from the heads of the Package and Convention, Trade Show and Casino divisions.
Enforcement notice on expiring CDLs *
Mar. 26, 2020 | FMCSA grants, until June 30, 2020, a waiver from certain regulations applicable to interstate and intrastate commercial driver's license and commercial learner's permit holders and to other interstate drivers operating commercial motor vehicles. You can find the Enforcement Notice here. * For additional information, see the Teamsters CDL Drivers Coronavirus Factsheet
Scholarship deadline EXTENDED to April 14
Mar. 26, 2020 | Due to the national emergency, the deadline for applications for the James R. Hoffa Memorial Scholarship Fund has been extended to April 14. Please see the Fund's website for details on how to apply.
Republic Services: Reinstate employee Greg Dowis NOW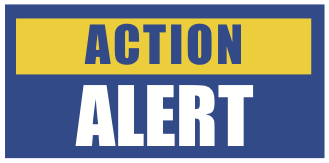 Mar. 25, 2020 | Republic Services, a $10 billion trash, and landfill corporation, suspended longtime employee Greg Dowis for speaking out for worker safety during the coronavirus pandemic. Greg is married, has a son serving in the US Army, and has 2 grandchildren. He is just looking to protect his family and community. Please sign this petition to demand that Republic reinstate Greg NOW!
Gov. Hogan announces closure of non-essential businesses
Mar. 23, 2020 | Maryland Gov. Larry Hogan announced Monday he was ordering closed all non-essential businesses in the state, including retail stores that had been allowed to remain open. Hogan said the additional step was necessary to "slow the spread of COVID-19 in Maryland." The order, which takes effect at 5 p.m. today, does not include essential or critical industries as defined by the federal government: health care, law enforcement, emergency workers, food, energy, water, transportation, public works, communications, government, critical manufacturing, financial services, chemicals, and defense. Liquor stores are exempted from the order… Baltimore Sun
Coronavirus Update: Resources to help everyone
Mar. 21, 2020 | Listen to a special episode of Teamster Nation Podcast addressing the coronavirus outbreak, where Teamster staff lets members know what they are doing to help members stem both illness and economic loss, and more.
A message to Warehouse Teamsters from Division Director Steve Varma
Mar. 20, 2020 | As one of the largest divisions in the Teamsters Union, the Warehouse Division has been working with our local unions in the Grocery and Broadline industries during the coronavirus outbreak. In a number of states. restaurants and schools have been closed affecting our members in the Broadline Industry and putting even more pressure on the Grocery Distributors and our members to meet the demands of the public. We have and are working with Kroger, Albertsons, US Foods and Sysco to develop a plan to utilize our members facing layoffs in the Broadline Industry, to keep them working with as little disruption as we can. Our discussions are centered around co-sharing the displaced workers… Teamsters
Older news stories can be found at Local News
| | | |
| --- | --- | --- |
| | | |
| | | |
| | | |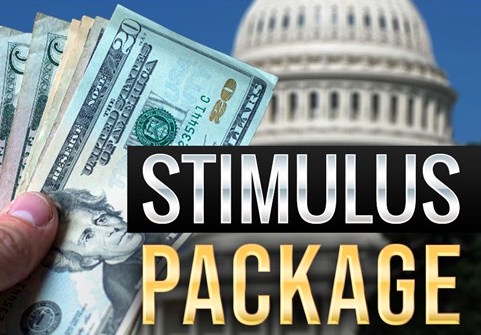 Mar. 27, 2020 |

LEGISLATIVE

| In a statement released yesterday following the Senate's passage of a coronavirus-related stimulus bill, Teamsters General President Jim Hoffa said, "The Teamsters are pleased to see that the Senate took action on legislation that will boost unemployment benefits to those who have been put out of work by this pandemic, provides billions of federal dollars to hospitals and community health centers to be used for medical supply shortages, and makes available more than $60 billion in relief for the airline industry, almost all of which will go to support its workers. However, there were several important aspects not included in the Senate bill that must be dealt with by Congress in any future legislation addressing this crisis. That includes addressing the health and safety needs of all essential frontline workers across industries, ensuring the pensions of hardworking Americans and retirees are protected and further expanding…

Teamsters
Mar. 26, 2020 |

FOR THE GREATER GOOD

| As media outlets around the world race to cover vital angles of the coronavirus crisis, much attention has been paid to health care workers — and rightfully so. But in most of that coverage, the work of other essential workers — such as sanitation personnel, grocery store clerks and truck drivers — has largely gone unrecognized. And as Crissy Becker, a truck driver for Maine's Blevin Logistics, tells CBS News, that's a travesty. "I'm a mom," she writes. "Instead of going home, I stayed out driving my truck sometimes 24 hours at a time, lately six weeks. So y'all got what you need. And there are hundreds of thousands more like me but instead of going home are running until we can't see straight in our tracks.".. CBS News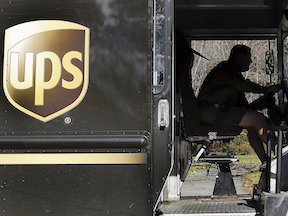 Mar. 26, 2020 |

SAFETY & HEALTH

| As the coronavirus pandemic spreads across the U.S., more people are relying on the mail and delivery services to provide them food, medicine, and household items. At a time people are social distancing to limit the spread of COVID-19, could you contract the virus from deliveries to your home? And are steps being taken to protect the U.S. Postal Service and shipping carrier employees who are staffing massive warehouses and making those deliveries? The U.S. Centers for Disease Control and Prevention and the World Health Organization have each concluded the risk of contracting the coronavirus from mail or packages is low. The CDC said coronaviruses generally spread through respiratory droplets… Transport Topics
Mar. 23, 2020 |

SAFETY & HEALTH

| Grocery-store workers in Vermont and Minnesota will shortly be classified as emergency employees, Mother Jones reported on Thursday. They'll occupy the same tier, legally, as first responders, and will be eligible for benefits they currently lack, including child care. The move recognizes the role that cashiers, stockers, and others play by maintaining the nation's access to food. With the novel coronavirus stoking panic and now driving people indoors, grocery-store workers have endured long hours and angry hoarders… NY Magazine