Local and National Union News
Safe jobs, every worker's right
Apr. 28, 2017 | The Teamsters Union and trade unionists around the world, recognize April 28 as Workers' Memorial Day – and international day of remembrance and action for workers killed, disabled, injured or made ill by their work. Workers' Memorial Day is and an opportunity to highlight the preventable nature of most workplace injured and illnesses and to promote the fight for improving health and safety at each and every workplace. The slogan for the day is Safe Jobs, Every Worker's Right." 2017 Workers' Memorial Day statement from General President Jim Hoffa.
Tell Congress to repeal the 40% excise tax on worker's health benefits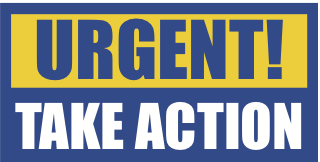 Apr. 27, 2017 | Last month, the Republicans in Congress tried to garner support for the American Health Care Act (AHCA). This bill was an attempt to repeal and replace the Patient Protection and Affordable Care Act (ACA), and it was withdrawn because there were not enough votes to pass the legislation. The Republican caucus has not given up and is now trying to attach an amendment from Rep. Tom MacArthur (R-NJ) to the bill so that it has the necessary votes to pass in the House. The MacArthur amendment does nothing to mitigate the original Teamster concerns with the legislation. Take action! The Teamsters have long opposed any attempt to tax employer-provided health care benefits and were successful in helping to delay the 40% excise tax on comprehensive insurance plans… Members Only
Budweiser delivery Teamsters strike shuts down Long Island distribution
Apr. 25, 2017 | Teamsters who deliver, sell, and merchandise Budweiser, Heineken, and other beer products to Nassau and Suffolk Counties will be on strike starting Monday, Teamsters Local 812 announced today. The over 100 drivers and warehousemen, who work for Clare Rose, a private beer distribution company, voted down management's "final offer" Friday, which would have imposed 30% wage cuts and ended the drivers' pension. teamstersnyc
Teamsters: 'Buy American and Hire American' Executive Order benefits U.S. jobs, production
Apr. 18, 2017 | The Teamsters support today's signing of the 'Buy American and Hire American' Executive Order by President Donald Trump. The initiatives that promote American workers and investment in domestic products will help the country take a positive step toward a stronger economy. The order routines federal procurement policies that will focus on utilizing goods, products, and materials produced in the United States. It directs federal agencies to minimize the use of waivers and exemptions that allow them to bypass the Buy America laws that encourage the use of American-made products. Read more at cnn.com
Older news stories can be found at Local News
| | | |
| --- | --- | --- |
| | | |
| | | |
| | | |
Apr. 28, 2017 |

WAGES

| The jobs reports would have us believe our rebound from the recession is almost complete. The reality is very different. The Economist has some fancy words for it: "job polarization," in which middle-skill jobs decline while low-skill and high-skill jobs increase and the workforce "bifurcated" into two extremes of income. Optimists like to bring up the Industrial Revolution, and the return to better jobs afterward. But it took 60 years. And job polarization makes the present day very different from two days ago, when only the bodies of workers, and not their brains, were superseded by machines… salon.com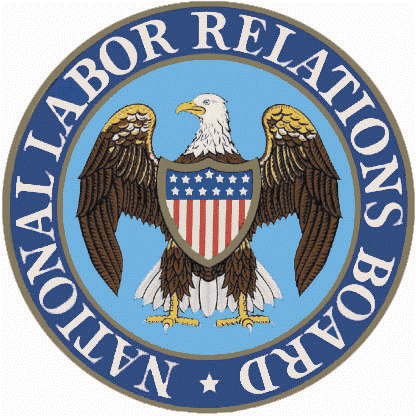 Apr. 27, 2017 |

WORKERS' RIGHTS

| Just a few weeks ago at a building trades convention, President Donald Trump promised labor leaders that they would "always find an open door" at the White House. That door seemingly was shut in their faces. Trump will soon nominate a union-buster to sit on the National Labor Relations Board, according to a Politico report. Three labor attorneys are on Trump's list to fill the NLRB, which has two vacant spots. None of them support unions. Minneapolis attorney Doug Seaton is one of them, calling himself a "lawyer for employers." "He makes his living, in part, by hiring himself out to managers on whose behalf he urges workers not to join unions…"

salon.com
Apr. 26, 2017

|

WAGES

| Democrats are uniting behind Senator Bernie Sanders (I-VT) in a legislative push to raise the federal minimum wage to $15 per hour. Sanders will reintroduce a $15 minimum wage bill Wednesday, attracting support from some Democrats such as Senator Patty Murray (Wash.), who previously supported a smaller minimum wage increase. The bill stands little chance of passing in a Republican-controlled Congress but could put pressure on GOP lawmakers to stand up for workers… thehill.com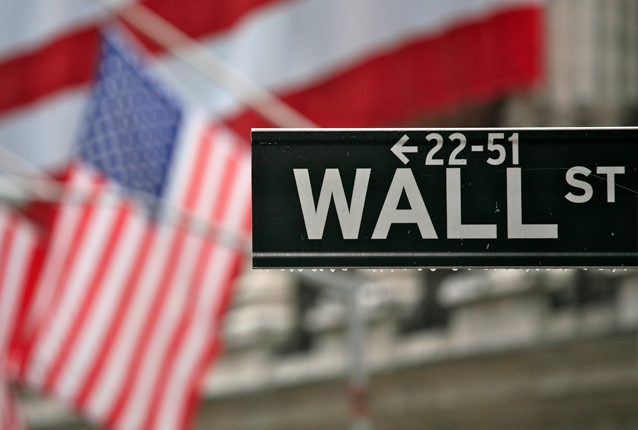 Apr. 25, 2017 |

RETIREMENT

| … Limited access to retirement plans, combined with stagnating wages, fluctuating work hours and other factors, results in one in three working Americans having nothing saved for retirement at all. Over the next decade, this crisis will become particularly acute for members of the baby boomer generation who are among the first who have to reckon with the individualized retirement system. With so many struggling to set aside enough money for their futures, elected officials would be wise to implement solutions to bring a secure retirement within reach for more Americans. Unfortunately, both the House of Representatives and Senate recently voted to repeal an Obama-era regulation allowing states and cities to establish their own retirement savings plans… jwj.org
Apr. 24, 2017 |

SAFETY & HEALTH

| Every 12 days, a member of my union, the United Steelworkers (USW), or one of their non-union co-workers, is killed on the job. Every 12 days. And it's been that way for years. These are horrible deaths. Workers are crushed by massive machinery. They drown in vats of chemicals. They're poisoned by toxic gas, burned by molten metal. The company pays a meaningless fine. Nothing changes. And another worker is killed 11 days later. Of course, it's not just members of the USW. Nationally, at all workplaces, one employee is killed on the job every other hour. Twelve a
day..
These are not all accidents … huffingtonpost.com