Local and National Union News
Contract negotiations update
Jan. 11, 2017 | TransDev members approved a three-year agreement that maintains health and welfare benefits, and provides for a two percent company contribution to an employee's account whether or not the employee makes contributions. Members who distribute and store oil and gas products at Sunoco… Continued
University of California Teamsters go on strike for fair wages, pensions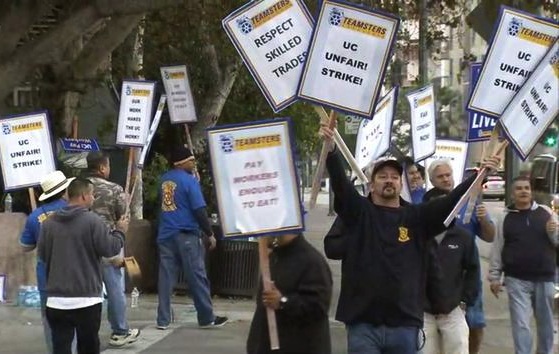 Jan. 10, 2017 | Today, thousands of University of California (UC) administrative, clerical and support workers are on strike across the Golden State, taking a stand against a UC system that has turned its back on them by not paying them a wage that allows them to support themselves and their families. More than 12,000 workers, members of 2010, walked off the job Tuesday to protest the numerous unfair practices and violations of state law committed by UC… huffingtonpost.com
Trucker deaths top all others in the workforce
Jan. 6, 2017 | The Teamsters for years have been front-and-center in the fight for ensuring proper rest breaks for truckers. A new government report shows why that effort is so very important. A National Census of Fatal Occupational Injuries for 2015 found that heavy and tractor-trailer truck drivers recorded 745 fatal injuries, the most of any occupation… teamster.org
Cool labor book: 'A People's History of the United States'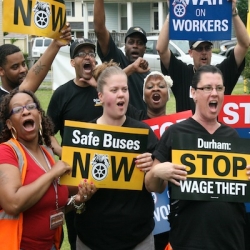 Jan. 3, 2017 | If your last serious read of American history was in high school – or even in a standard college course – you'll want to read this amazing account of America as seen through the eyes of its working people, women and minorities. Howard Zinn (1922-2010) was a widely respected historian, author, playwright, and social activist. In A People's History of the United States: 1492-Present, he turns history on its head with his carefully researched and dramatic recounting of America and its people – not just its bankers, industrialists, generals and politicians. This book will give you a whole new way of looking at and understanding the world around you. Order it at Union Communication Services.
---
Older news stories can be found at Local News
| | | |
| --- | --- | --- |
| | | |
| | | |
| | | |
Jan. 17, 2017
|

EDUCATION

| Betsy DeVos, whose nomination for secretary of education will be reviewed by the Senate Health, Education, Labor and Pensions Committee today, has never taught in a classroom. She's never worked in a school administration, nor in a state education system, nor has she studied pedagogy. She's never been to public school, and neither have her children. But DeVos has been deeply involved in education – as a lobbyist and philanthropist – since the early 19902, particularly in her home state, Michigan, where she pushed to expand charter schools and to implement a voucher system that would funnel public dollars to private schools… Her record is so extreme that her nomination has made some allies of the charter movement queasy, along with teachers' unions and other public-school advocates… thenation.com Why does this matter? Billionaire Betsy DeVos is actively hostile to public education.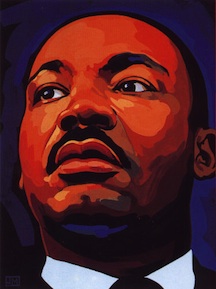 Jan. 16, 2017 |

OPINION

| Every year at this time, people across the United Stated celebrate D. Martin Luther King, Jr.'s many contributions to our country, and how he has shaped history. We lift up King the civil rights leader, Kind the moral crusader, King the brilliant orator, King the brave marcher, King the fearless activist. The list goes on. All of those attributes are, of course, important to offer, and they should happen every day, not just once a year, given the man's extraordinary accomplishments. Yet at a time of extreme division and polarization, and when so many working people are struggling to survive, it's worth remembering that King was also a labor leader – a charismatic champion of unionization as a force for economic justice …. nydailynews.com Related – The Dark Side of "I Have a Dream": The FBI's war on Martin Luther King motherjones.com
Jan. 16, 2017 |

WAGES

| Donald Trump ran for president as the billionaire who would champion working people. As the president-elect put it in one of the major economic speeches of his campaign: "Too many of our leaders have forgotten that it is their duty to protect the jobs, wages and well-being of American workers before any other consideration." One of the first tests of Trump's pledge to help workers will come to how his administration handles the complicated rules that govern who has the right to time-and-a-half overtime pay. Here's how overtime works now…

truthdig.com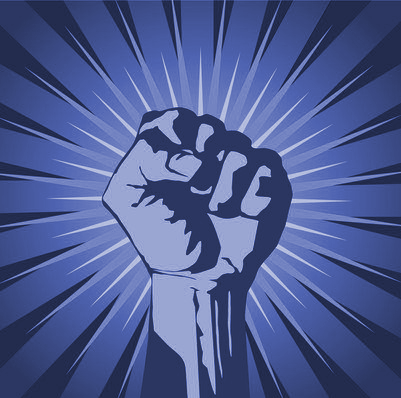 Jan. 13, 2017 |

U.S. LABOR MOVEMENT

| Hundreds of union members who rallied at Kentucky's Capitol against a trio of Republican union-busting bills surely knew the legislation was unstoppable. They bundled up against biting cold and came anyway. The throng of union members and supporters who cheered, clapped, chanted, unfurled home-made banners and waved union signs proved "solidarity," that grand old union byword, is still alive and kicking in the state whose motto is "United We Stand, Divided We Fall." At the same time, the protesters ought to serve as a reminder to Republicans who stuck it to unions that organized labor may be down, but we're not out… aflcio.org
Jan. 12, 2017 |

ORGANIZE

| The right to unionize must be part of a "new social compact" that reduces income inequality and restores hope, President Barack Obama says. That right was one of
several
ways to help the nation continue to move forward, Obama told tens of thousands of people gathered in Chicago's McCormick Place convention center for his farewell address, after eight years in the Oval Office. The Chicago speech is not the first time Obama endorsed the right to unionize, free of employer harassment, intimidation, interference and labor law-breaking. He also
said
so on the campaign trail while seeking re-election in 2012… He won organized labor's strong support. But union leaders said, privately and sometimes publicly, that Obama never followed through by pushing the cause, labor's top legislative goal…. peoplesworld.org