Local and National Union News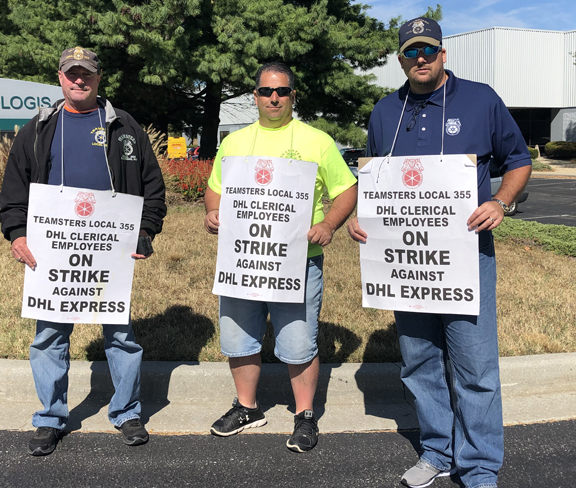 Baltimore Local 355 Teamsters On Strike at DHL Express
Sept. 13, 2019 | A group of office clerical staff at DHL Express in Hanover, Maryland, walked off the job early Thursday over the company's refusal to allow the workers to participate in the same Health & Welfare plan as the other Local 355 members employed as courier drivers at DHL Express. "A fair settlement encompasses the same benefits other union employees receive," said Denis Taylor, President of Local 355. "This issue is the only thing holding up the contract. Union members deserve union benefits." Read more at Local 355 Update Sept. 19, 2019: The strike continues. DHL clerks extended their picket line to Philadelphia. Local 570 President Rich Brown, right, joined the DHL Teamster picket line with Local 355 business agents Eric Wood and Mike Petro.
Older news stories can be found at Local News
| | | |
| --- | --- | --- |
| | | |
| | | |
| | | |
Sept. 19, 2019 |

WORKING AMERICA

| Too many working Americans continue to struggle through no fault of their own. While elites seem to like pointing fingers at those scraping to get by, however, new numbers show that those economic challenges are too often are out of their hands. A new report looking at economic inequality, for instance, shows the role that luck plays in workers being able to make ends meet. Illness, accidents and natural disasters can all play a role in hampering the opportunities of those on the job, the document notes. So how can workers change their economic path?… Teamsters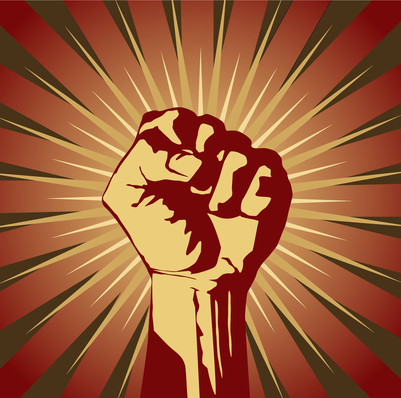 Sept. 18, 2019 |

OPINION

| Successful strikes beget more strikes. When nearly 50,000 General Motors workers walked out at 11:59 p.m. Sunday, it was just the latest in the largest burst of strikes in decades. Last year's victorious teachers' strike in West Virginia was the initial spark, helping inspire statewide walkouts in Oklahoma and Arizona as well as strikes in Kentucky, Colorado and Los Angeles. The G.M. strikers could taste labor's newfound successes and momentum…G. M. strikes have often been signal events in American history… The New York Times Related: Heartless and Unconscionable: General Motors cuts healthcare to striking workers
Sept. 17, 2019 |

STRIKES

| About 80,000 Kaiser Permanente employees will strike for a week starting Oct. 14. Kaiser Permanente and employees have been going back and forth for more than a year over complaints. Workers will set up picket lines at Kaiser Permanente locations such as hospitals and medical offices in California, Colorado, Washington, Oregon, Maryland, Virginia and Washington, D.C…. "Our goal is to get Kaiser to stop committing unfair labor practices and get back on track as the best place to work and get care. There is no reason for Kaiser to let a strike happen when it has the resources to invest in patients, communities, and workers" … Fox Business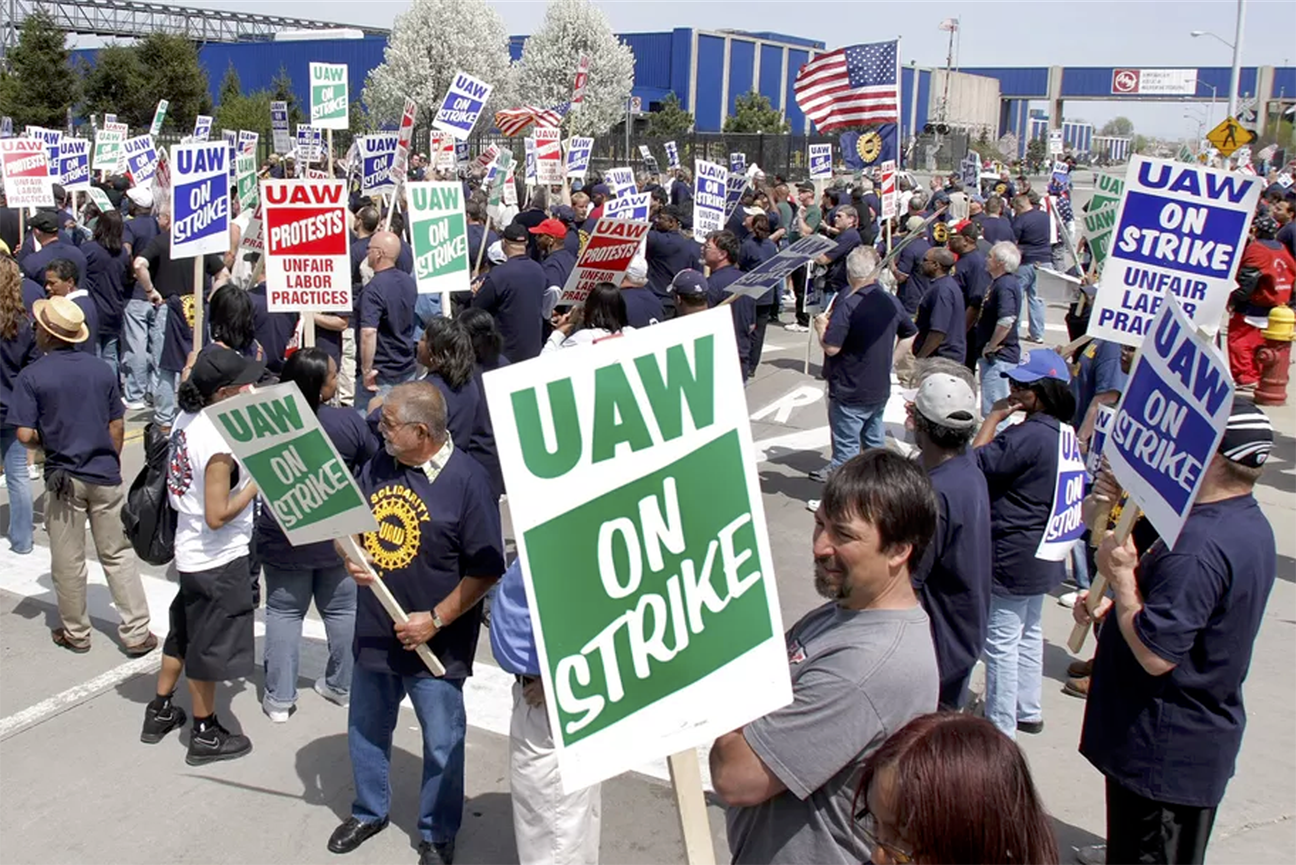 Sept. 16, 2019 |

STRIKES

| (Click image to enlarge.)

Members of the United Auto Workers went on strike at General Motors Co. plants nationwide at midnight Sunday night, sending 46,000 workers to picket lines in the union's first walkout since the automaker emerged from taxpayer-funded bankruptcy a decade ago. The UAW on Sunday night said "dialogue is continuing" with the Detroit automaker, but a GM spokesman said talks were halted amid an increasingly acrimonious atmosphere and an unorthodox response by GM that breaks with decades of bargaining protocol. The UAW said a bargaining session is scheduled at 10 a.m. Monday. As the clock struck just before midnight, workers streamed out of the GM Flint Assembly Plant and moved toward their vehicles on the lots. In single lines and orderly fashion… The Detroit News Photo/Bill Pugliano, Getty Images