Local and National Union News
Raising awareness and funds for breast cancer research


Our second annual fundraising campaign is underway with the sale of our USA-made custom pink Local 570 shirts. October was Breast Cancer Awareness Month but our campaign to increase awareness and raise funds for breast cancer research will continue until all the shirts are sold. One hundred percent of the profits from the sale of the shirts will be donated. You can pick up your shirt by making a $20 donation so call or stop by the Local Union office today. Local 570 staff will be happy to help you.
---
Tune in to Teamsters presidential forum on worker issues
Dec. 6, 2019 | The townhall event in Cedar Rapids, Iowa on Saturday, December 7 at 2 PM Central will be live-streamed on our Facebook page, Twitter @Teamsters, our YouTube channel, TeamstersVote.com and on Teamster.org. Six 2020 presidential candidates are confirmed to attend. We'll be asking them about the key issues affecting workers like you - including pensions, trade policy, and collective bargaining rights - and making sure they fight for the Teamsters vote. Be a part of the conversation – RSVP to watch live here: www.ibt.io/12-7rsvp #Teamsters2020
Applications now being accepted for the JRHM Scholarship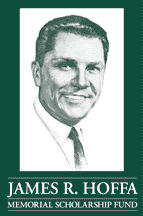 Dec. 3, 2019 | The application process is now open for the James R. Hoffa Memorial Scholarship Fund's 2020 college and vocational scholarship programs for the sons, daughters and financial dependents of Teamsters. In 2019, $1.2 million was awarded in academic scholarships for the children of Teamster members, including Ashley Goudy, daughter of a Local 355 retired UPS Teamster. Many scholarships to support the costs of vocational/trade school programs were also awarded. Visit the scholarship fund's website for information on who is eligible to apply and how to apply. The application deadline is March 2, 2020.
Older news stories can be found at Local News
| | | |
| --- | --- | --- |
| | | |
| | | |
| | | |
Dec. 11, 2019 |

WAGES

| Anyone who's been paying attention understands that while there is no shortage of jobs, there is a shortage of good-paying jobs. And part of the reason for that is because at least 36 million workers are required to enter into noncompete agreements as part of their jobs, stifling their ability to earn more... A new Economic Policy Institute document is an in-depth look at the wide-ranging use of noncompete agreements, which are employment provisions that ban workers at one company from working for or starting a competing business within a set period time after leaving a job… Teamsters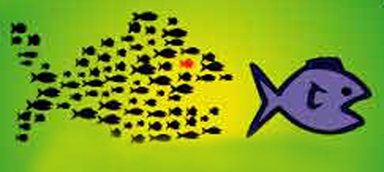 Dec. 10, 2019 |

ORGANIZING

| The Communications Workers of America union filed a federal labor charge against Alphabet's Google on Thursday, accusing the company of unlawfully firing four employees to deter workers from engaging in union activities. The complaint will trigger a National Labor Relations Board (NLRB) investigation into whether Google violated the four individuals' right to collectively raise concerns about working conditions. Google fired the four named employees "to discourage and chill employees from engaging in protected concerted and union activities," the filing states. "Its actions are the antithesis of the freedoms and transparency it publicly touts." Google did not respond to a request for comment on the filing, though it has said the four workers were let go for violating the company's data-security policies… Unions.org
Dec. 9, 2019 |

VOTE2020

|

[....]

"This time," [Hoffa] said before a Teamsters' forum with six Democratic presidential candidates in Iowa on Saturday, "we're seeing a lot more dialogue (from Democrats). And a lot more interest from the principal candidates." Biased though he may be, Hoffa said Donald Trump is president because he connected with working-class candidates. During his campaign, Trump mocked the union, saying he was tearing them apart. Some members wanted to endorse the Republican. The Teamsters, in fact, endorsed Hillary Clinton three months before the general election. But on Saturday, Hoffa said Clinton was a bad candidate. He believes this year's crop of Democrats is stronger. "You can't take labor for granted…" Des Moines Register